From the Shelf
Ottolenghi's Vegetable Renaissance
Israeli-British chef Yotam Ottolenghi's tiny cafes in London are a destination unto themselves, serving delicious vegetarian, meat and fish dishes to grateful shoppers and robust lunch crowds. Stepping into Ottolenghi's Notting Hill cafe, one is greeted with enormous platters heaped with colorful vegetables and grains: roasted sweet potatoes with red onion jam, goat cheese and spiced pumpkin seeds, green beans happily nestled alongside watercress, shallots and roasted grapes, roasted eggplant decorated with feta, almonds, pomegranate and mint, and more.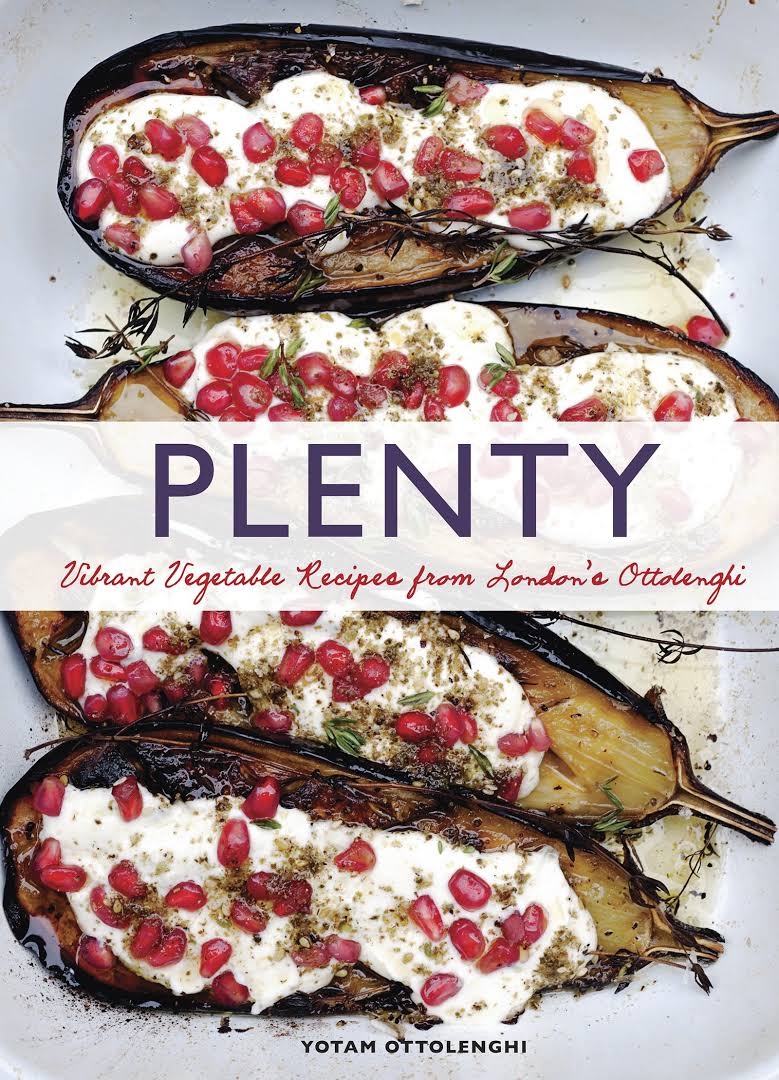 Ottolenghi's gorgeously photographed cookbooks feature many of the recipes from his cafes.
Plenty's
(Chronicle, $35) vegetarian recipes are sectioned by ingredients: roots, funny onions, green things, brassicas, pulses, grains, pasta and couscous. The "mighty" eggplant and green beans both have their own chapters. Among the green bean recipes, a hefty salad called Gado Gado is accompanied by a tasty warm peanut sauce. The recipe is ingredient intensive but straightforward and well worth the long shopping list.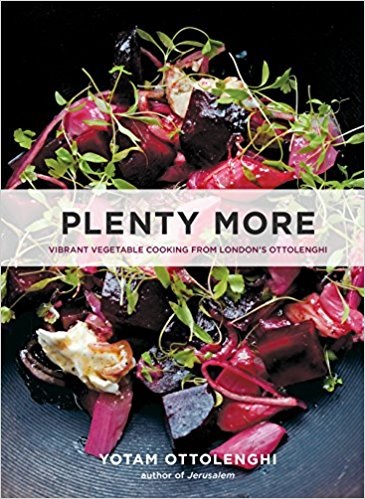 Plenty More
(Ten Speed Press, $35) divides its vegetarian recipes by cooking method: steamed, simmered, braised and roasted as well as cracked, tossed and mashed. Ottolenghi refers to the recipes as his "vegi-renaissance." He layers flavor, texture and color, employing simple but effective techniques that bring out the best in his fresh and colorful ingredients.
My favorites include Brussels sprouts risotto, sweet and sour leeks with goat curd and currants, and an Iranian vegetable stew with dried lime. Are you hungry yet? --
Shahina Piyarali
, writer and reviewer

In this Issue...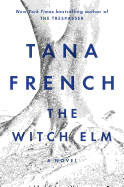 In French's first standalone mystery, a skull found in a manor house garden causes a young art dealer to question how well he knows his family and himself.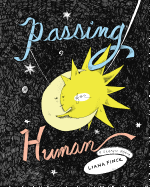 A cartoonist ponders the various paths of her life as a creative outsider.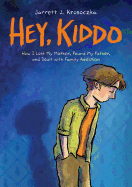 Jarrett Krosoczka's graphic novel is a reflection on his unconventional upbringing, which included being raised by grandparents due to his mom's devastating addiction.
Review by Subjects:
Fiction ⋅ Mystery & Thriller ⋅ Graphic Books ⋅ Business & Economics ⋅ Religion ⋅ Humor ⋅ Poetry ⋅ Children's & Young Adult

From Fountain Bookstore
Upcoming Events
Pioneering Cyberpunk Author Malka Older Presents State Tectonics
10/18/2018 - 6:30PM
We are incredibly honored to be hosting this fresh voice in tech-based fiction!!! Review Quotes: "State Tectonics is a really good story about our near future and how social and news media are increasingly shaping the perceived realities of people and countries. It shows how people of good will can invent the future of democracy, and how that future might further evolve. The entire Centenal Cycle offers a vision which already influences the path of democracy and commerce in the here...
Fountain Bookstore Presents Nathaniel Philbrick at The Virginia Museum of History & Culture
10/19/2018 - 7:00PM
Fountain Bookstore is pleased to present An Evening with National Book Award Winner and Pulitzer Prize Finalist Nathaniel Philbrick. This event is now free for members of the Historical Society. Please present your membership card at the event for admission. Tickets for non-members are $10 and may be purchased below. If you purchase a book through Fountain Bookstore prior to or during the event, a portion of the proceeds will go to the Museum. The more...
RVA Book Lovers' Festival Presented by Brandylane Publishers
10/20/2018 - 10:00AM
Virginia is for book lovers! We are proud to be participating in this first annual event! For full information on the festival, click here. Join us for a fun-filled, literary weekend featuring the best of Virginia's bookish crowd. Featuring Virginia authors, literary and Virginia crafters, local cuisine, and more! All net proceeds from this event will be donated to local RVA literacy organizations. Presented by
10/20/2018 - 10:00AM
Virginia is for book lovers! We are proud to be participating in this first annual event! For full information on the festival, click here. Join us for a fun-filled, literary weekend featuring the best of Virginia's bookish crowd. Featuring Virginia authors, literary and Virginia crafters, local cuisine, and more! All net proceeds from this event will be donated to local RVA literacy organizations. Presented by
10/21/2018 - 10:00AM
Young Adult (or YA for short) is a very diverse and exciting genre. Our book club is subtitled Adults Who Read YA, so this group is open for those 18+ years old. Purchase of book from Fountain either in paper, ebook, or audio is required. You can find more information about our group on MeetUp or Facebook (although joining either group isn't a requirement).
Great Reads
Rediscover: Little Women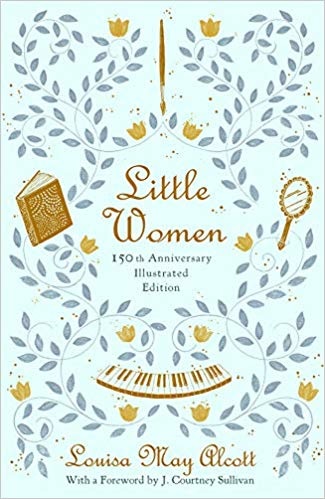 Last month marked the 150th anniversary of the publication of Louisa May Alcott's Little Women. Alcott introduced the four March sisters of Concord, Mass., in two volumes: part one, published in 1868, and part two, published in 1869 (copies sold in the United States usually put both parts in one book; in the U.K., part two is available separately as Good Wives). Widespread critical and commercial success led to two more sequels: Little Men (1871) and Jo's Boys (1886). Alcott (1832–1888) died at age 55 of a stroke. Much of her life was marked by her family's financial hardships prior to the publication of Little Women. The use of her own autobiographical details--each March sister matches one of the Alcotts--resonated with many women in all stations of society. Her work was a landmark in children's fiction, both ahead of its time and a guide for all that came after.

Much of the drama in Little Women stems from tension over expected social roles for girls entering adolescence and adulthood. Marriage and domestic work clash with wishes for freer living. Fifteen-year-old Josephine, Louisa's stand-in, harbors literary ambitions and, at least initially, has sworn off romance and marriage. Her story has since been adapted into two silent films, four talkies, six television series, an opera and a musical. On September 25, Little, Brown released a 150th-anniversary edition of Little Women with a new introduction by J. Courtney Sullivan ($24.99, 9780316489270). --Tobias Mutter
The Writer's Life
Kate Morton: The Hidden Lives of Houses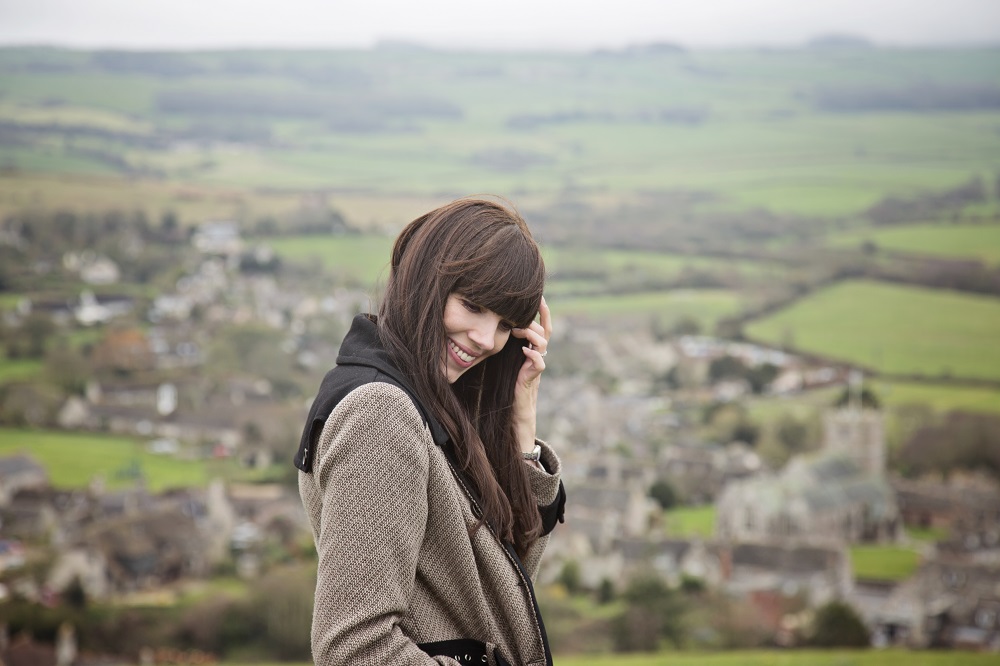 photo: Davin Patterson
Kate Morton is the award-winning author of five novels, including
The House at Riverton
,
The Forgotten Garden
and
The Secret Keeper
. Her sixth novel is
The Clockmaker's Daughter
(Atria, $28); our review is below. Born and raised in Australia, Morton now lives in London with her family.
What was your inspiration for The Clockmaker's Daughter?
A book is thousands of ideas woven together, but in the beginning it takes only a few threads to form the kernel of the story. In the case of The Clockmaker's Daughter, these included a chance meeting with an archivist; a longstanding fascination with Victorian London; the discovery of certain unique aspects of Harvington Hall in Worcestershire; a lifelong love of art and photography; an abiding obsession with houses and their hidden stories; and my deep affection for the beautiful countryside along the banks of the Upper Thames.
Your novels often move back and forth between different eras and characters, but this book's narrative style is a bit more complicated than usual. How do you accomplish that?
My novels always contain an historical element, but what interests me more than history itself is the way the past and the present remain tethered. From the outset, I was eager to write a novel in which various narratives, taking place in different time periods, unfolded as seemingly discrete--but ultimately linked--storylines. This additional complexity meant that I had to alter my drafting approach: for the first time, I didn't write the book's chapters in the same order that the reader discovers them. Instead, I worked on all of the historical storylines at the same time, dipping from one to the other and then back again.
Time is a central theme in the book: not simply clocks and clockmaking, but the passage of time, the different lives led in one house over many years, the notion of what human beings do with their time. Can you speak to that?
Time, in particular its passage, is one of my favorite themes and I am always seeking new ways to explore it. I'm sure that having a mother who was an antique dealer shaped me in this respect. For as long as I can remember I've been aware of the way time passes; even more so, of the way objects pass through time. I used to love drifting through Mum's shop picking up this bonbonniere or that brooch, trying on a velvet fedora or a pair of fine kid gloves, and wondering at the people and places that they'd known before me.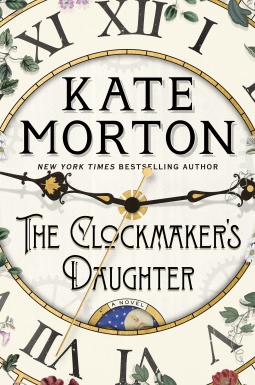 Birchwood Manor, the house where much of the book is set, is almost a character itself. You've featured this sort of grand, mysterious house in several of your books. Was it inspired by a real house, and/or a combination of different places?
I adore houses: I love them architecturally and aesthetically--floor plans, proportions and living spaces, rooflines and materials--but I also value and respect them as places where human beings lead their lives; repositories of memories. I was inspired by a number of real houses when I was writing The Clockmaker's Daughter, including the early 16th-century Avebury Manor (which gives an incredible sense of the layers of time, sitting, as it does, within a group of Neolithic stone circles) and Kelmscott Manor, the one-time country home of William Morris (and his wife, Jane, and friend Dante Gabriel Rossetti). Both houses are now open as museums and Kelmscott is still furnished with Morris's possessions. Harvington Hall in Worcestershire was also an inspiration: it is Elizabethan and possesses seven priest holes.
Each of the book's different eras has a main character: a schoolgirl, a modern-day archivist, several writers, an artist's model….
I believe that fictional life should be as multi-faceted and layered as real life, and in The Clockmaker's Daughter, a book that explores the passage of time in a single location, it seemed inevitable that the central story should be told by different voices. I love that we hear from so many characters who call Birchwood Manor home over the century, and whose lives intersect across time to reveal the answer to the mystery at the novel's heart.
While not a traditional mystery, the book deals throughout with secrets: at least one character conceals her identity, and there are questions surrounding the deaths and disappearance of several other characters. There's also a lost diamond and a lost painting. Are you a mystery fan?
I grew up reading mystery stories after discovering Enid Blyton's
The Famous Five
when I was six years old, and I love writing about secrets, especially the way they tend to haunt their keepers. For me, an essential part of being a storyteller is making a connection, and one of my favorite aspects of writing is the sense that I am playing a game with readers, concealing the answer to a central mystery in scenes that appear to be about something else entirely. --
Katie Noah Gibson
, blogger at
Cakes, Tea and Dreams
Book Reviews
Fiction
St. Martin's Press, $27.99, hardcover, 352p., 9781250191793
Atria, $28, hardcover, 496p., 9781451649390
Two Dollar Radio, $16.99, paperback, 353p., 9781937512750
Mystery & Thriller

Viking, $28, hardcover, 528p., 9780735224629
Ecco, $27.99, hardcover, 400p., 9780062443038
Graphic Books

Random House, $28, hardcover, 240p., 9780525508922
Business & Economics
Currency, $27, hardcover, 304p., 9780525572428
Religion
Random House, $26, hardcover, 128p., 9781984801401
Humor
Andrews McMeel Publishing, $14.99, hardcover, 144p., 9781449489359
Poetry
Copper Canyon Press, $23, hardcover, 100p., 9781556595387
Children's & Young Adult

Graphix/Scholastic, $24.99, hardcover, 320p., ages 12-up, 9780545902472
Little, Brown, $18.99, hardcover, 40p., ages 4-7, 9780316431248
Tor Teen, $17.99, hardcover, 320p., ages 13-up, 9780765399397