From the Shelf
The Life and Career of a Literary Legend
William Maxwell served as fiction editor of the New Yorker from 1936 to 1975, a period some consider the brightest in the magazine's literary history. Though he's best known for that work, Maxwell was a talented author in his own right. His final novel and two books that offer the perspectives of others on his work give a sense of the depth and breadth of his influence.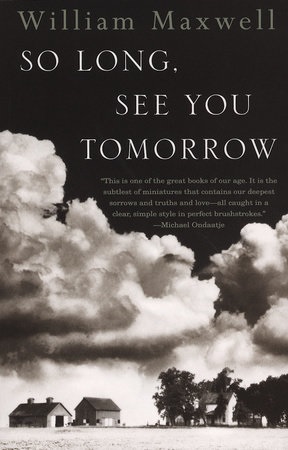 Maxwell's final novel, So Long, See You Tomorrow (Vintage, $16), is recognizable as a work of autofiction long before that term became popularized. Set in a small Illinois town that bears a striking resemblance to Maxwell's hometown of Lincoln, it features adultery, murder and suicide, but for all these sensationalist aspects, its tone is set by the seemingly insignificant incident between two young boys that provides the novel's humble title.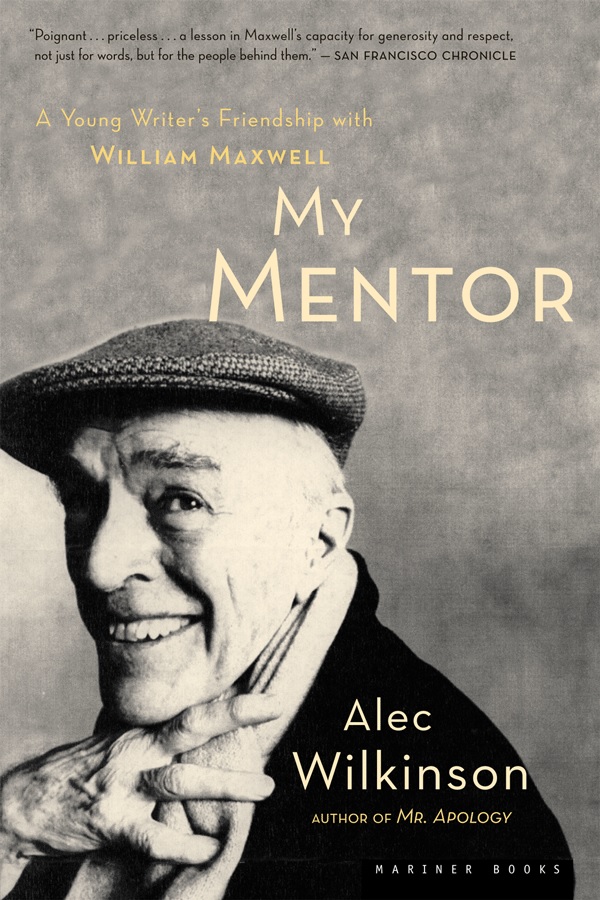 Alec Wilkinson was 24 years old when he approached Maxwell, his father's closest friend, for advice on the nonfiction book he was writing about his experiences as a police officer in the small town of Wellfleet, Mass. Much more than an account of Maxwell's literary tutelage, Wilkinson's My Mentor: A Young Writer's Friendship with William Maxwell (Mariner, $14.95) is the intimate, moving story of the friendship that flowered between the two men.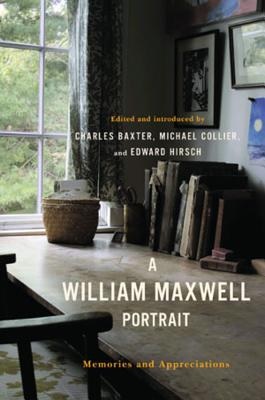 Along with well-known writers like John Updike and Alice Munro, Wilkinson is one of the contributors to A William Maxwell Portrait: Memories and Appreciations, (W.W. Norton, $45), a collection of tributes to the man and his work that compose a "collective portrait of one of the finest writers of our time," and seeks to answer the question: "how did he get this way, and what elements went into these beautiful books that he gave to the world?" Maxwell's 1955 speech on the writing craft, "The Writer as Illusionist," is a delightful bonus. --Harvey Freedenberg, freelance reviewer

In this Issue...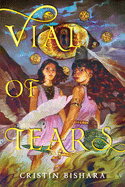 Two Lebanese American sisters trapped in the Phoenician underworld must escape the god of death and a chilling prophecy in this stunning, vivid YA fantasy.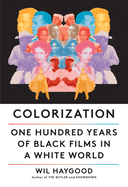 This survey of a century of Black artists and visionaries working in film is as thorough as it is entertaining.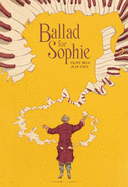 An elderly, reclusive music superstar relates a sweeping saga of passion and rivalry in this elegant, redemptive graphic novel.
Review by Subjects:
Fiction ⋅ Mystery & Thriller ⋅ Graphic Books ⋅ Biography & Memoir ⋅ Performing Arts ⋅ Now in Paperback ⋅ Children's & Young Adult

From Fountain Bookstore
Upcoming Events
African Icons with Tracey Baptiste
10/26/2021 - 6:00PM
Meet the ten remarkable kings, queens, inventors, scholars, and visionaries who changed the world! Owner Kelly Justice will talk with Tracey about her new book, African Icons. This is a gorgeous and informative look at historic trailblazers of African history. About the Book: Black history begins thousands of years ago with the many cultures and people of the African continent. Through portraits of ten heroic figures, author Tracey Baptiste takes readers on a...
Fountain Book Club Tonic - The Cure for the Common Book Club!
10/27/2021 - 6:30PM
Purchase of the book through Fountain is required- either in physical form, ebook, or Libro FM audiobook. The cure for the common book club!!!! This month's book club selection below. Email the store to join and to get meeting directions. By attending you agree to our Code of Conduct: Our event provides a harassment-free experience for everyone, regardless of gender, gender identity and expression, age, sexual orientation, disability, physical appearance, body size, race,...
Book Candy
Horror Graphic Novels
"Reader beware, you're in for a scare: horror graphic novel staff picks" from the New York Public Library.
---
Merriam-Webster looked up "11 obscure words for thieves, featuring yeggs, jackrollers, footpads and more."
---
Russia Beyond showcased the "top 5 timeless Anton Chekhov masterpieces."
---
Print magazine suggested that "the book blob" is part of the current literary zeitgeist for cover designs.
---
Bookshelf featured a "fine George IV brass-inlaid rosewood and parcel-gilt library table" from the collection of Gayfryd Steinberg."

Great Reads
Rediscover: Gary Paulsen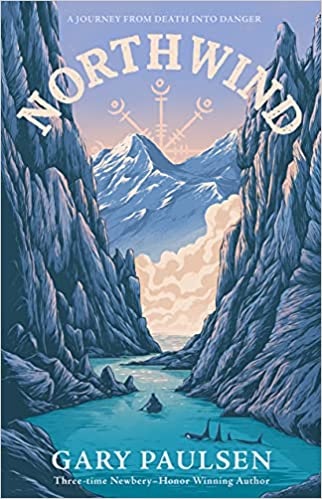 Gary Paulsen, the bestselling author and three-time Newbery Honor-winner known for books such as Hatchet, Brian's Winter and The River, died suddenly on October 13 at age 82. Born in Minnesota in 1939, Paulsen ran away from home at the age of 14 to travel with a carnival. Over the years he worked as an engineer, a construction worker, ranch hand, truck driver and sailor, and while working as a satellite technician in California he realized that he wanted to be a writer. He spent a year in Hollywood, working as a magazine proofreader by day and writing by night, before moving to northern Minnesota and renting a cabin on a lake. While he finished his first novel in short order, he soon became enamored of the sport of dog sled racing. Twice he raced the Iditarod, the annual dog sled race that covers 1,180 miles from Anchorage to Nome, Alaska, but gave the sport up in 1985 due to an injury.

Over the course of his career, Paulsen wrote more than 200 books and scores of articles and short stories. Hatchet, published in 1986, was a Newbery Honor Book, as were Dogsong (1985) and The Winter Room (1989). In 1997 he received the ALA Margaret A. Edwards Award for his contributions to young adult literature, and his books have sold more than 35 million copies worldwide. Paulsen's most recent book was the memoir Gone to the Woods: Surviving a Lost Childhood. Farrar, Straus and Giroux Books for Young Readers will publish his final novel, Northwind, in January.
The Writer's Life
Reading with... David Bowles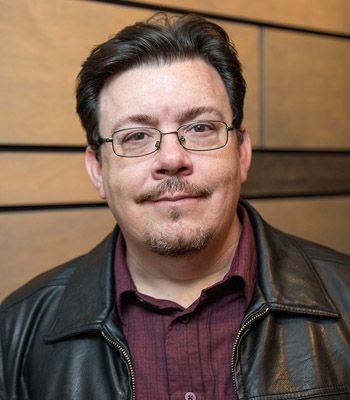 photo: Paul Chouy
David Bowles is a Mexican American author and translator from South Texas. Among his two dozen books is the multiple award-winning They Call Me Güero, as well as the speculative series Garza Twins, 13th Street, Clockwork Curandera, Tales of the Feathered Serpent and The Path. His work has been published in several anthologies, and in the New York Times, School Library Journal and the Journal of Children's Literature. Bowles's debut picture book, My Two Border Towns, was just published by Kokila.
On your nightstand now:
A great middle-grade supernatural mystery by Guadalupe García McCall titled The Keeper (which I luckily got an ARC of) and the moving debut picture book by my friend Gloria Amescua, Child of the Flower-Song People, a biography of model and teacher Luz Jiménez, illustrated by Duncan Tonatiuh.
Favorite book when you were a child:
A Swiftly Tilting Planet by Madeleine L'Engle, which I read every Thanksgiving from the age of nine to 15. Though I now recognize the book as flawed and fraught, for a young Chicano reader in the 1980s, the inclusion of Native and Latin American people and places was very validating.
Your top five authors:
My answer to this question shifts often, but this year it's N.K. Jemisin, Ursula K. Le Guin, Rolando Hinojosa and the poets Matsuo Bashō and Nezahualcoyotl.
Book you've faked reading:
Finnegans Wake by James Joyce, so that one of my English professors would stop needling me to read it. I recommend others avoid it as well, heh.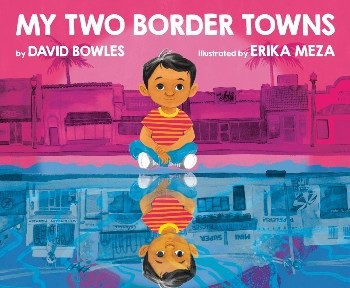 Book you're an evangelist for:
Bless Me, Última by Rudolfo Anaya. Arguably, the novel is the godfather of all Mexican American literature for adolescents (though Anaya didn't intend to write a YA book). A truly spectacular work that sets the bar high for all of us who choose to walk the trail Anaya blazed.
Book you've bought for the cover:
Killer of Enemies by Joseph Bruchac. The image of an airborne Native American girl firing two pistols at something looming beneath her? Hooked me immediately. And the book didn't disappoint!
Book you hid from your parents:
Fortunately for me, my parents were always supportive of my love of reading, allowing me to grapple with books well beyond my age (or reading level) without any censorship. Instead, my father would read the books he was suspicious of alongside me, engaging me in conversations about anything he saw as problematic. It was very healthy.
Book that changed your life:
The House on Mango Street by Sandra Cisneros, which I read in college when I was 19. It was the first book by a Mexican American I had ever read, and it opened me to possibilities I'd never imagined, setting me on the road to becoming the sort of author I am today.
Favorite line from a book:
"What's the point of having a voice if you're gonna be silent in those moments you shouldn't be?" from The Hate U Give by Angie Thomas. I'm a huge believer in speaking up, of using my voice and whatever power I possess to push back against injustice.
Five books you'll never part with:
The books I return to again and again for unparalleled lessons in what it means to be human--Popol Vuh, The Tale of Genji by Murasaki Shikibu, Beloved by Toni Morrison, Moby Dick by Herman Melville and Blood Meridian by Cormac McCarthy.
Book you most want to read again for the first time:
More Happy Than Not by Adam Silvera. The twist toward the end is a poignant gut-punch that left me reeling and pondering my identity for weeks afterward. It's an amazing example of how to use science fiction as a narrative tool for exploring the human condition. I wish I could experience it once more.
Book Reviews
Fiction
Farrar, Straus and Giroux, $26, hardcover, 208p., 9780374140052
Mystery & Thriller
Del Rey, $27, hardcover, 304p., 9780593237830
Melville House, $26.99, hardcover, 256p., 9781612199375
Morrow, $27.99, hardcover, 448p., 9780062938039
Graphic Books

Top Shelf Productions, $24.99, paperback, 320p., 9781603094986
Biography & Memoir
Harmony, $27, hardcover, 288p., 9780593232712
Performing Arts

Knopf, $30, hardcover, 464p., 9780525656876
Now in Paperback
Redhook, $17.99, paperback, 544p., 9780316422017
Penguin Books, $18, paperback, 416p., 9781984880673
Algonquin, $16.95, paperback, 320p., 9781643752082
Children's & Young Adult

Holiday House, $18.99, hardcover, 320p., ages 13-up, 9780823446414
Greenwillow Books, $21.99, hardcover, 224p., ages 14-up, 9780062943156
---