From the Shelf
Cooking for One
Now more than ever, I enjoy cooking, especially in the colder months: hearty soups, crumbly scones, buttery scrambled eggs (with endless cups of tea). Last July, though, I moved into a studio apartment during an unusually hot Boston summer. After weeks of takeout, stovetop huevos rancheros and ready meals from Trader Joe's, I needed some new kitchen inspiration.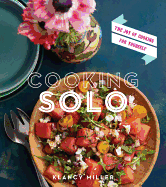 Enter Cooking Solo (Houghton Mifflin, $19.99), Klancy Miller's brilliant, colorful cookbook about not only feeding yourself, but enjoying it. I've made her risotto, her lemon pancakes, her spicy coconut-sweet potato soup... the list goes on. But more than her recipes, I love Miller's approach: she insists, as a longtime single person, that investing the time and effort to feed oneself well is worth it. As a recent divorcée, I need that reminder on the regular.
My success with Miller's recipes inspired me to flip back through some perennial favorites, like Molly Wizenberg's A Homemade Life (Simon & Schuster, $17). I bake Wizenberg's Scottish scones at least twice a month, but recently made her ratatouille for the first time in years. Like Wizenberg, when I am dining alone on something that delicious, "I lick my knife until it sparkles, because there's no one there to catch me."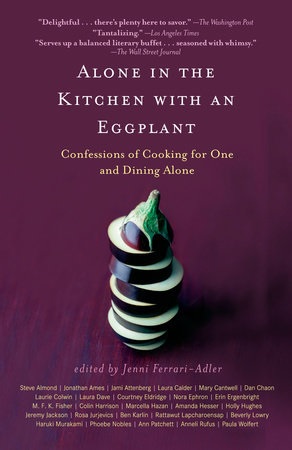 For a broader perspective on solo cooking, I turn to Alone in the Kitchen with an Eggplant, an eclectic essay collection edited by Jenni Ferrari-Adler (Riverhead, $15). Inspired by Laurie Colwin's eponymous essay (which kicks off the anthology), these pieces, some with recipes, recount the delightful, the depressing and the quirkily indulgent aspects of setting a solo table. Many of the contributors recall solitary meals (or seasons) with deep fondness, even nostalgia. Cooking for one can feel like a depressing prospect, but these books help remind me that there's a wealth of flavor, adventure and--yes--true sustenance to be found at a table for one. --Katie Noah Gibson, blogger at Cakes, Tea and Dreams

In this Issue...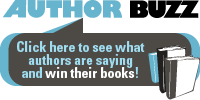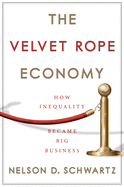 A New York Times business reporter makes the case that VIP status corrodes the common good.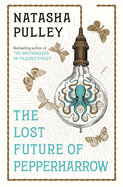 Clairvoyant watchmaker and samurai Mori gambles on manipulating the future while his British lover, Thaniel, investigates ghostly apparitions in 19th-century Japan.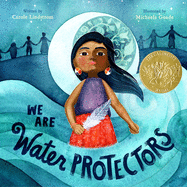 To combat growing threats against Mother Earth, Indigenous creators Carole Lindstrom and Michaela Goade inspire young readers to become the newest generation of water protectors.
Review by Subjects:
Fiction ⋅ Science Fiction & Fantasy ⋅ Biography & Memoir ⋅ Business & Economics ⋅ Social Science ⋅ Essays & Criticism ⋅ Psychology & Self-Help ⋅ Children's & Young Adult

From Fountain Bookstore
Upcoming Events
Reader Meet Writer: Sarah M. Broom
08/13/2020 - 7:00PM
Let us deliver authors to your living room! Join us for a discussion between authors Sarah M. Broom and Imani Perry as part of the Reader Meet Writer series! Broom's New York Times bestselling memoir, The Yellow House, was a 2019 Fountain Favorite. About the authors: Winner of the 2019 National Book Award in Nonfiction, Sarah M. Broom has also published her work in The New Yorker, The New York Times Magazine, The Oxford American, and O, The Oprah Magazine, among...
08/15/2020 - 12:00PM
Grab your picnic blanket! Take a break from 2020 to celebrate romance authors and readers during this year's Bookstore Romance Day!!!! The $15 ticket gets you: Admission to the event (pop in and out as you like) $15 coupon for your next purchase from our website Entry to win a $100 online gift code! Schedule of events (all Eastern Standard Time): Starting 8/8/20, Winner Picked at 1PM on Bookstore Romance Day 8/15: "Where's Fabio?" Scavenger Hunt on our website! Find all 21...
08/16/2020 - 10:00AM
Purchase of book from Fountain either in the book, ebook, or Libro.fm audiobook is required. Young Adult (or YA for short) is a very diverse and exciting genre. Our book club is subtitled Adults Who Read YA, so this group is open for those 18+ years old. Email the store to join and to get meeting directions. By attending you agree to our Code of Conduct: Our event provides a harassment-free experience for everyone, regardless of gender, gender identity and expression,...
Fountain of Evidence Book Club
08/17/2020 - 6:30PM
Purchase of book from Fountain either in paper, ebook, or audio is required. Fountain of Evidence features discussions on books in the popular true crime genre, but may occasionally read fiction based on true crimes. Ages 21+ only. Email the store to join and to get meeting directions. By attending you agree to our Code of Conduct: Our event provides a harassment-free experience for everyone, regardless of gender, gender identity and expression, age, sexual...
Dan Mathews Presents Like Crazy: Life with My Mother and Her Invisible Friends
08/17/2020 - 6:00PM
Fountain is pleased to present Dan Mathews and his hilarious and moving memoir. "Exquisite. Full of wry humor, tenderness, and compassion." —Jeannette Walls, New York Times bestselling author About the book: A hilarious and heartbreaking memoir about an outlandish mother and son on an odyssey of self-discovery, and the rag-tag community that rallied to help them as the mother entered the final phase of her life. Dan Mathews knew that his witty, bawdy, unhinged mother,...
How to Be Alone with Lane Moore
08/18/2020 - 6:00PM
We have all been navigating isolation over the last few months of quarantine. For some, it has meant living entirely alone. Lane Moore's memoir, How to Be Alone, will hopefully leave you feeling more connected with someone who understands! "An irreverent, candidly introspective exploration of toiling with loneliness that will leave readers feeling not so alone."— Kirkus Reviews About the Book: Lane Moore is a rare performer who is as impressive onstage—whether hosting her...
Book Candy
New Pandemic Vocabulary
Merriam-Webster highlighted "coronavirus and the new words we added to the dictionary in March 2020."
---
Noting that "you're not alone," the New York Public Library's staff recommended some "mental health reads."
---
"Don't panic." The Guardian's Joe Moran "looks at books on how to keep calm in times of adversity--and take joy where we find it the best books to help us survive a crisis."
---
A character from Mikhail Lermontov's A Hero of Our Time is "an example of the coronavirus spread," Russia Beyond contended.
---
"Meet the world's first known author: Sumerian high priestess Enheduanna." (via Open Culture)

Great Reads
Rediscover: Asterix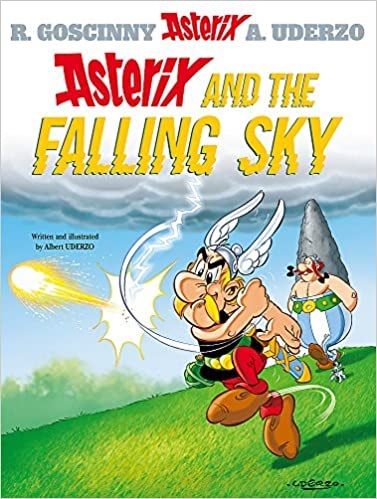 Albert Uderzo, co-creator and illustrator of the Asterix comic book series, about a warrior named Asterix in Roman-occupied Gaul, died on Tuesday at age 92. In the series, Asterix, his best friend and his dog outwit Roman legionnaires and go on adventures around the ancient world. Uderzo created Asterix in 1959 with writer René Goscinny, and the pair worked on the series together until Goscinny's death in 1977. From then until 2009, Uderzo wrote and illustrated the comics himself, before retiring and selling the rights to Hachette. Over the decades, the series has sold more than 370 million copies around the world and inspired 11 films and even an Asterix theme park.
Cressida Cowell, author and illustrator of
How to Train Your Dragon
, said: "I loved Asterix as a child, and his style was absolutely iconic.... Children come to reading in a lot of different ways, with comics and graphic novels being hugely important for a lot of kids. Asterix has taught generations of children around the world to love reading." There are currently 38 Asterix books, the most recent of which was published in November 2019. The final volume authored by Uderzo is
Asterix and the Falling Sky
(Orion, $10.95, 9780752875484).

The Writer's Life
Lisa Kleypas: Exploring Victorian Society's Rules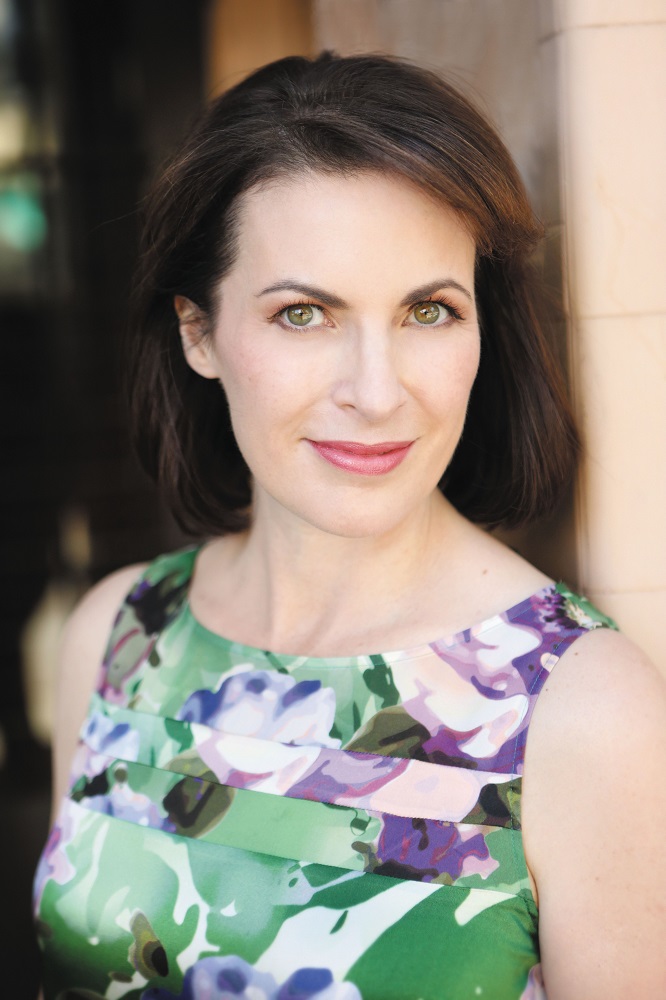 photo: Danielle Barnum Photography
Award-winning author Lisa Kleypas concludes The Ravenels series with Chasing Cassandra (Avon, $7.99). In Victorian England, brilliant business tycoon Tom Severin meets the elegant Lady Cassandra Ravenel, and he's willing to pay any price to gain her consent to marriage. Unfortunately, Cassandra requires his heart, and Tom doesn't believe he has one. Kleypas lives in the Pacific Northwest with her family.
Did you purposefully create the build-up to Cassandra and Tom's story in earlier books, or did it occur by happenstance?
I briefly considered pairing Tom with the female physician Garrett Gibson while writing the second book in the series, Marrying Winterborne. But as I neared the end of that story, my brain spontaneously threw in a line from Tom that crystallized his character for me. In response to Winterborne, who says he now feels wholehearted (after having fallen in love), Tom replies, "It must be nice to be any kind of hearted." I realized this powerful and devious businessman was incredibly cut off from his own feelings. That led me to decide that Garrett, who's very cerebral and self-controlled, wasn't the right person to thaw out Tom's frozen heart.
Cassandra became the obvious partner for him, as she's the warmest and most emotionally brave character in the entire series. She's forthright about her desire for love and companionship, and she's seeking someone she can share a life with. It made sense to me that since Cassandra is so accustomed to dealing with her mercurial and hyperactive twin, Pandora, she'd be great at handling Tom, who's a fast-thinking, fast-talking genius with more than his share of quirks. As the story progresses, she comes to realize that beneath Tom's controlled façade, there's a loving and passionate man who's longing to give his heart to her, and she's willing to take a chance on him.
Their first meeting originally happened in the previous Ravenels book, Devil's Daughter, but their chemistry was so strong, it threatened to throw the story off balance. So I had to delete the scene, and it eventually became the first chapter of Chasing Cassandra.
What made you choose Tom's interpretation of novels as a vehicle to demonstrate emotional growth?
I've always thought novel readers tend to have a stronger-than-average sense of empathy and emotional complexity. By giving Tom a "gateway" novel, Cassandra essentially opens the door to a safe place where he can start talking about experiences he's kept locked away for a long time. Understanding feelings and discussing them is a skill Tom needs to develop. He often resorts to describing them in scientific or mathematical terms, which I think resulted in some unexpectedly sweet moments in the book.
I had a lot of fun showing Tom's reactions to some of my favorite novels, and how he keeps drawing the wrong conclusions about them, like when he boils down the entire plot of Les Miserables to "It's usually a mistake to forgive your enemies." Both Cassandra and the reader know that if or when he finally "gets" the point of a particular novel, it will be a sign of real emotional growth. This kind of change isn't going to happen overnight, but it's clear he's on the right path.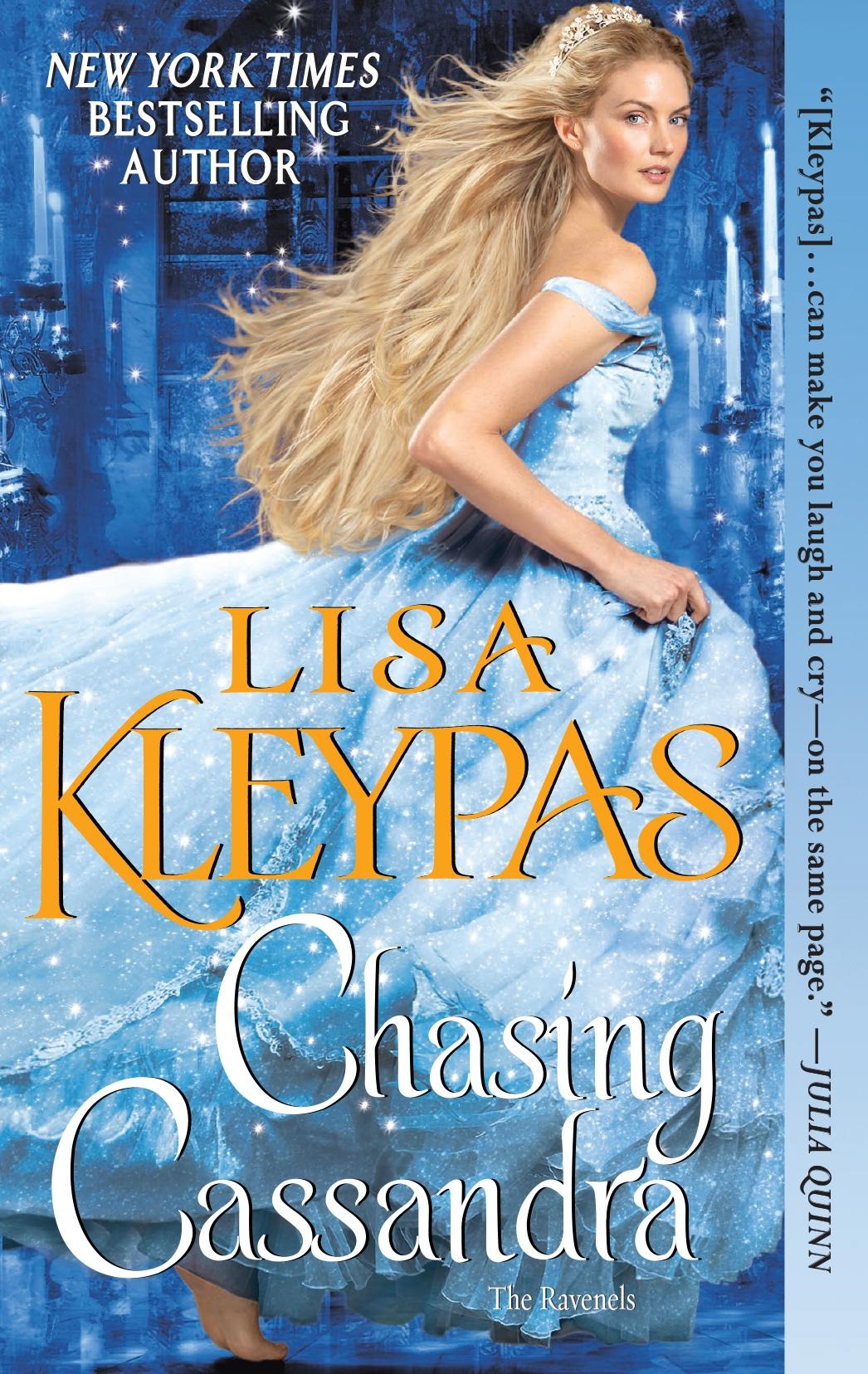 Cassandra's difficulties with a suitor's assumptions regarding her physical form and actions are certain to strike a chord with today's women. Did you choose the situation to speak to your readers on the subject or was it organic to Cassandra's character arc?
Definitely both! While plotting the story, I thought a lot about Cassandra's situation at the beginning, including her reaction to her twin's marriage. Pandora, who's always been her constant companion, has just married the gorgeous heir to a dukedom. And unlike Cassandra, Pandora never dreamed of marrying at all. So unfair! On top of that, Cassandra is facing the pressure of a third London season, and if she doesn't find someone this year, she'll more or less become old news, and her chances of marrying will go down. So she starts stress eating, which causes her to gain weight, which then adds to her stress, etc.
Some modern readers may not be aware that Victorian era women were plagued by body shaming and pressure to achieve the "ideal" figure, just as we are. Especially from 1850 onward, the ideal was a relatively slender but buxom silhouette, with a freakishly small waist, achievable only with a corset that pushed their breasts high and displaced their inner organs. Yes, there are photographs and nude paintings that display a more natural, voluptuous aesthetic, but when you went out in public, there was an artificially nipped-in and tightly controlled shape you were supposed to have. Women definitely worried about becoming "over-plump," and they were harshly judged according to an extremely narrow definition of beauty.
Tom, however, doesn't give a damn about societal rules or ideals: he knows what he likes. When he tells Cassandra, "Whatever size you are, I'll have a place for every curve," she realizes he wants her unconditionally and will genuinely desire her no matter what. It gives her a sense of the freedom a relationship can give you, when you don't have to be perfect for the other person.
Your earlier novels were often set in England's Regency period. What made you choose to shift eras and set the Ravenels series in the late 1800s?
The late 1800s is a period of exciting change and upheaval that makes the stories so much more colorful. Inventions and technology like the telegraph, steamship and railway open up a ton of plotting possibilities that aren't available in the Regency period. Everything just moves faster.
Even more compelling to me as an author, there's the social conflict of aristocracy vs. self-made people with new fortunes. I've always been driven to write stories about the outsider trying to fit in, and about comfortably established people being shaken up by progress, so the late Victorian period is perfect for that. --Lois Faye Dyer, writer and reviewer

Book Reviews
Fiction
Counterpoint, $26, hardcover, 224p., 9781640092846
Morrow, $16.99, paperback, 384p., 9780062914804
Little, Brown, $27, hardcover, 304p., 9780316529815
Science Fiction & Fantasy

Bloomsbury, $27, hardcover, 512p., 9781635573305
Biography & Memoir
Ballantine Books, $27, hardcover, 304p., 9780399179853
Ecco, $26.99, hardcover, 336p., 9780062961679
Business & Economics

Doubleday, $28.95, hardcover, 352p., 9780385543088
Social Science
Penguin, $17, paperback, 288p., 9780143134626
Essays & Criticism
Farrar, Straus and Giroux, $26, hardcover, 272p., 9780374274641
Psychology & Self-Help
Harmony, $25, hardcover, 288p., 9781984824738
Children's & Young Adult

Roaring Brook Press, $17.99, hardcover, 40p., ages 3-6, 9781250203557
Sleeping Bear Press, $16.99, hardcover, 32p., ages 6-10, 9781534110496
NoBrow, $19.95, paperback, 184p., ages 10-14, 9781910620670
--- SPECIAL ADVERTORIAL OFFERINGS ---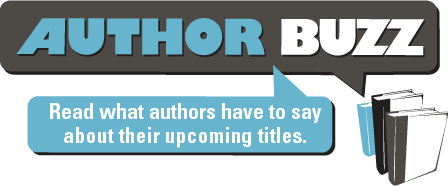 Dear Reader,

When I was little, I dreamed of being a princess. First, Disney princesses, and then, real royal families. My intrigue has grown stronger over the years. I've watched documentaries and read accounts of their history and traditions. With the Sexy Royals, I wanted to create a royal family with traditional values living in today's world. I hope you are able to get lost in this story and enjoy my take on this fairytale.

Xo,
Claire Contreras
www.1001darknights.com/authors/collection-seven/claire-contreras-the-naughty-princess

Please write to 1001DarkNights@gmail.com to enter to win one of five copies.




Publisher:
1001 Dark Nights Press

Pub Date:
May 12, 2020

ISBN:
9781951812041

List Price:
$2.99

Dear Reader,

El Chapo probably never imagined a rival like Beth Stavola. Yet, the glamorous Jersey mom of six managed to build one of the biggest marijuana empires in the US -- legally.

In The New Chardonnay: The Unlikely Story of How Marijuana Went Mainstream, you will follow Beth and three other improbable entrepreneurs racing to cash in on cannabis. The page turner tells the story of pot's astonishing rebranding from the "evil weed" to the center of a multi-billion dollar boom.

I'm excited to give away five books. Please email me at cabotventures@gmail.com with the subject line: New Chardonnay giveaway.

Thank you!
Heather Cabot
www.heathercabot.com




Publisher:
Currency

Pub Date:
August 11, 2020

ISBN:
9781984826244

List Price:
$28.00
---