From the Shelf
Playing in the Dark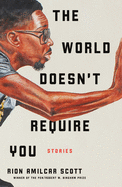 I was in for something spectacular the moment I began reading The World Doesn't Require You (Liveright, $25.95), the second fiction collection by Rion Amilcar Scott. In the second story, two estranged friends reconnect over a childhood game, a variation of ding-dong ditch referred to by a reclaimed slur. Tyrone is a doctoral candidate, and his thesis speculates about the game's historical significance as a diversion tactic to help the enslaved steal from plantation owners or flee via the Underground Railroad. "While white folks, or even a house slave, answered the front door, there'd be black folk taking bread and hog meat... out the back." At night, they revive the tradition in a bougie white neighborhood--but there are tragic consequences.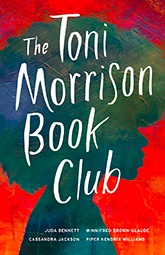 Cassandra Jackson expounds on the racial stakes of play at one point in the multi-authored memoir The Toni Morrison Book Club (Univ. of Wisconsin Press, $17.95), as she discusses a campus game popular with her college students: Manhunt, "a cross between tag, The Hunger Games, and Dungeons and Dragons." When she asks the (mostly white) classroom if black people can play, they reply no, "black people running with pretend weapons would attract the campus police." Plus, there's the brutal history of black people being hunted in this country. Jackson et al. open Morrison's work to explore the experiences of black people in a society confined by the white imagination. "Morrison's rendering of Sethe's infanticide," in Beloved (Vintage, $16), for example, hunted down after fleeing on the Underground Railroad, "is not about the murder but the white imagination that makes that murder necessary," Jackson writes.
But it is the black imagination that truly shines in these books. And I am especially drawn to Scott's wry playfulness, his subversive jokes and alternate histories that build into a work of pure black excellence. --Dave Wheeler, associate editor, Shelf Awareness

In this Issue...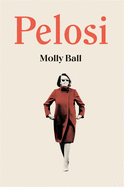 This immersing biography of the Speaker of the House, the most politically powerful woman in U.S. history, is equal parts high drama and supreme wonkiness.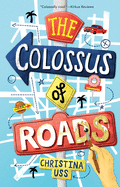 An 11-year-old boy with debilitating motion sickness attempts single-handedly to fix Los Angeles's traffic problems.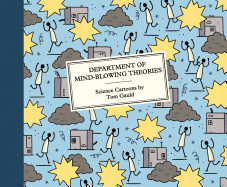 An Eisner Award-winning cartoonist brings levity to science in this fun collection of one-panel cartoons.
Review by Subjects:
Fiction ⋅ Science Fiction & Fantasy ⋅ Romance ⋅ Graphic Books ⋅ Biography & Memoir ⋅ Essays & Criticism ⋅ Performing Arts ⋅ Children's & Young Adult

From Fountain Bookstore
Upcoming Events
Gothic Pajama Party with Renée Ahdieh
07/07/2020 - 7:00PM
Order The Damned through Fountain Bookstore to recieve access to an exclusive, never-before-seen piece of content from Renée! Click here to enter. We are celebrating the release of Renée Ahdieh's latest book, The Damned, with a Gothic pajama party on Crowdcast! In support of #BlackOutTuesday, we will be directing sales this evening to Black-owned bookstores. Joined by special guest Sabaa Tahir, she and Renée will play classic games like truth or dare with plenty...
07/08/2020 - 7:00PM
Preorder your book here! We are happy to be offering this special pre-order package for Tracey Livesay! Take another trip with this followup to Sweet Talkin' Lover! Nic and Ben are just friends. A week-long trip to Martha's Vineyard might be about to change that. Orders will come with a Tracey Livesay travel pouch (while supplies last). Perfect for your own girl's trip! Thank you Tracey and Avon! About the book: Sometimes faking it can lead to the real thing… Driven and...
Reader Meet Writer: Silas House
07/09/2020 - 7:00PM
Let us deliver authors to your living room! The next author in the Reader Meet Writer series is Silas House. He will be talking with us about his forthcoming reissues Clay's Quilt, A Parchment of Leaves and The Coal Tattoo and answering your questions. About the author: Silas House is the New York Times bestselling author of six novels, one book of creative nonfiction, and three plays. His writing has appeared frequently in the New York Times and has been...
Susan Wiggs Presents The Lost and Found Bookshop
07/10/2020 - 6:00PM
We are thrilled to be working with Susan Wiggs! Customers who pre-order The Lost and Found Bookshop through Fountain Bookstore before 7/7 will be entered into a raffle to win a $25 online gift code to Fountain. Four winners will be announced during the event on 7/7! Susan Wigg's "heartwarming" (Seattle Times) and "raw yet assuring" (OprahMag.com) novels have been praised as a "celebration of resilience and neighborly love" (People) - we could all use a little more of that right now...
News
Share Your Favorites with #ReadIndieForward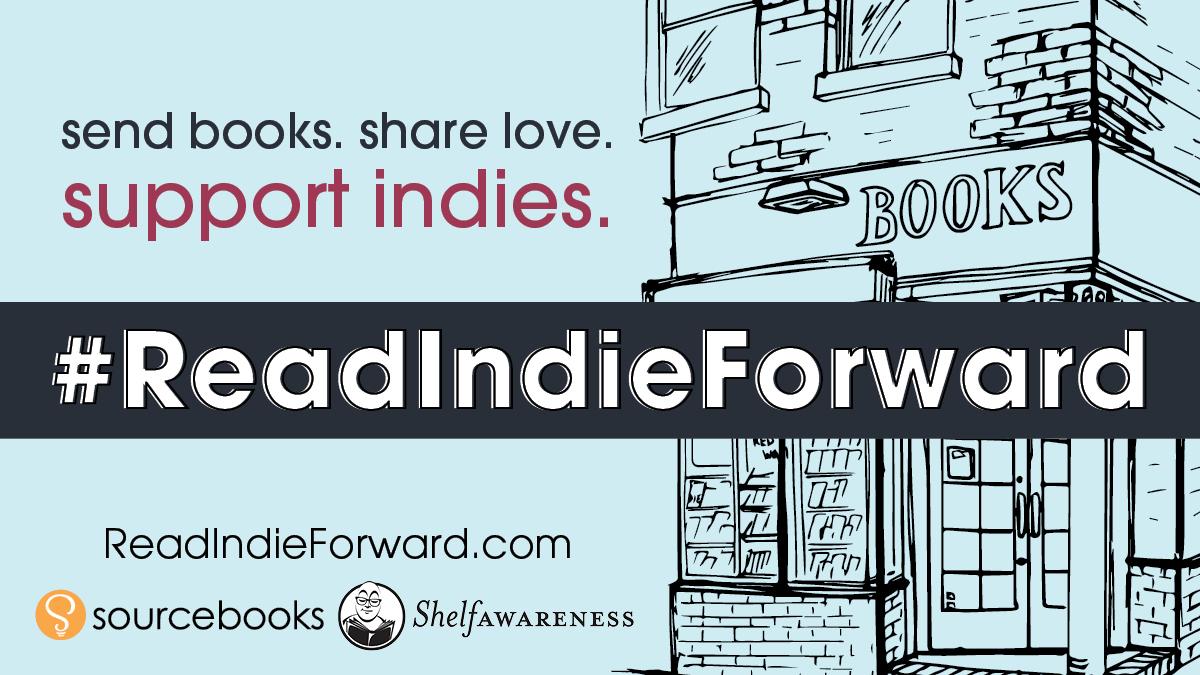 Shelf Awareness and Sourcebooks have teamed up to launch #ReadIndieForward, a pay-it-forward campaign to support indie bookstores and share the joys of reading. Like a chain letter for books, #ReadIndieForward encourages readers to buy one book a week from indies for as many as eight to 10 weeks, send those books to family and friends, and ask recipients to pay it forward with their friends and families--and mention the gift and bookstore on social media. Readers can purchase books directly from their favorite independent bookstore, Indiebound.org or Bookshop.org, which has a special page for #ReadIndieForward.
Shelf Awareness publisher Jenn Risko said, "While indies experience what we know is one of their most challenging times ever, #ReadIndieForward is a great reminder to readers that the best way to help their local bookstore is to simply buy a book from them. As our industry continues to quarantine in place, we all know there's nothing like the excitement of getting a new book that takes us on a journey of the mind. Leave it to Dominique Raccah to come up with this simple yet powerful idea. We're grateful that she chose to partner with us on it."
Sourcebooks publisher and CEO Dominique Raccah said, "We have seen an amazing outpouring of generosity from authors and readers during the Covid-19 pandemic through initiatives like Save Indie Bookstores. #ReadIndieForward is another way for book lovers to share their love of reading and provide support to the independent bookstore community."
American Booksellers Association CEO Allison Hill said, "ABA is grateful to Sourcebooks and Shelf Awareness for creating an opportunity for book lovers to celebrate books, support independent bookstores, and connect with one another in a meaningful way during this crisis. #ReadIndieForward is exactly what we all need right now: Something to connect us, and something to look forward to."

Book Candy
Famous Books and Authors: Common Misconceptions
Mental Floss explored "common misconceptions about famous books and authors."
---
"The women who created a new language" were featured by the BBC.
---
Atlas Obscura explored "how America rediscovered a cookbook from the Harlem Renaissance."
---
Poet and author Beth Ann Fennelly presented "What's the Use of Reading? Literature and Empathy" during a recent TEDx event at the University of Mississippi.
---
Bestselling author James Patterson "joins Guns N' Roses to write... a sweet child's book," the Guardian reported.
---
"Spin through an archive of globes from the 17th and 18th century," Open Culture invited.

Great Reads
Rediscover: Death in Venice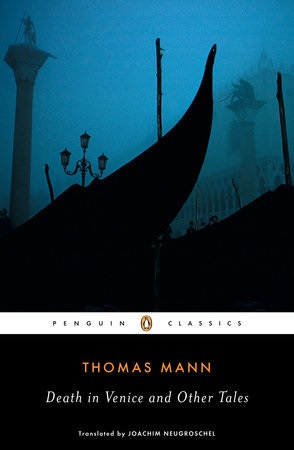 Thomas Mann's novella Death in Venice (1912) follows a writer suffering from writer's block in Venice during a cholera epidemic. The writer, Gustav von Aschenbach, a man in his early 50s, becomes gradually obsessed with a young Polish boy named Tadzio. As the epidemic quietly consumes Venice, Aschenbach repeatedly encounters his object of desire without making contact. The story is based in part on a trip Mann took to Venice in 1911, where he eyed a little Polish boy from afar. That boy--Baron Władysław Moes--did not learn he was the real Tadzio until seeing the 1971 film adaption of Death in Venice. Mann, winner of the 1929 Nobel Prize in Literature, also wrote Buddenbrooks, The Magic Mountain, Lotte in Weimar and Doctor Faustus.

Death in Venice is available as part of a Penguin Classics collection featuring 11 of Mann's other short stories: "Tonio Kroger," "Gladius Dei," "The Blood of the Walsungs," "The Will for Happiness," "Little Herr Friedmann," "Tobias Mindernickel," "Little Lizzy," "Tristan," "The Starvelings," "The Wunderkind" and "Harsh Hour." It was published in 1999 ($14, 9780141181738).

Book Reviews
Fiction
Viking, $27, hardcover, 256p., 9780735223103
Park Row, $27.99, hardcover, 384p., 9780778305071
Putnam, $26, hardcover, 352p., 9780525542353
BOA Editions, $17, paperback, 200p., 9781950774050
Science Fiction & Fantasy
Orbit, $27, hardcover, 352p., 9780316462860
Romance
Forever, $14.99, paperback, 352p., 9781538733332
Graphic Books

Drawn & Quarterly, $21.95, hardcover, 160p., 9781770463752
Biography & Memoir

Holt, $27.99, hardcover, 368p., 9781250252869
Essays & Criticism
Farrar, Straus and Giroux, $27, hardcover, 288p., 9780374216979
Performing Arts
Simon & Schuster, $27.50, hardcover, 352p., 9781501137808
Children's & Young Adult

Margaret Ferguson/Holiday House, $17.99, hardcover, 208p., ages 8-12, 9780823444502
Simon & Schuster Books for Young Readers, $17.99, hardcover, 272p., ages 9-12, 9781534420649
---