From the Shelf
Leesa Cross-Smith: A Short Story Writer's Novel Successes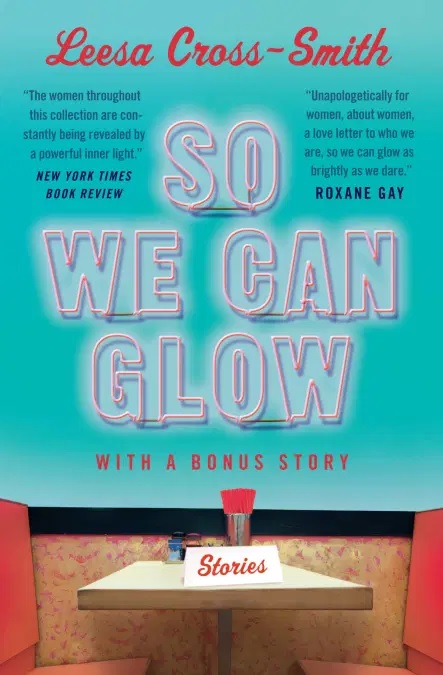 I first encountered Leesa Cross-Smith's writing via her 2020 story collection, So We Can Glow. How could I not pick up a book that Roxane Gay called (in a quote on the cover) "unapologetically for women, about women, a love letter to who we are, the best and worst of us, held high and true, so we can glow as brightly as we dare"? Besides loving the cleverness of Gay managing to use the collection's title as praise for the book, I also couldn't resist the idea of stories that celebrate women at their highs and their lows--and the 42 tales in So We Can Glow (Grand Central, $15.99) do precisely that, with a depth of emotion and contexts that show off Cross-Smith's skill as a story writer.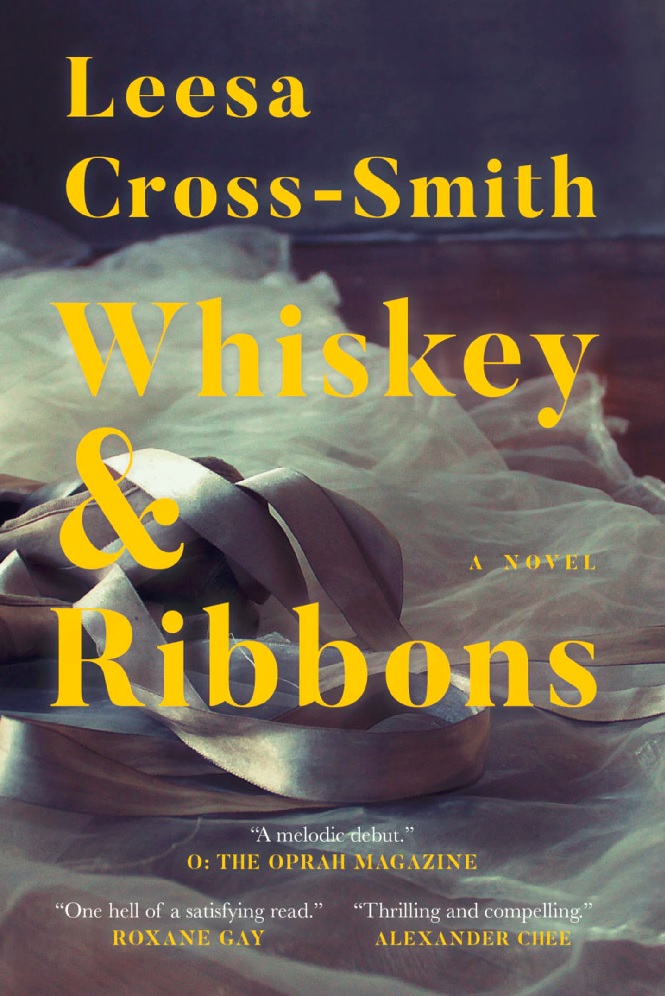 That skill comes through in Cross-Smith's novels as well, delivering the same emotional depth via a different vehicle. Her debut novel, Whiskey & Ribbons (Hub City Press, $16), centers on the death of a Black cop killed in the line of duty. With first-person narration from three narrators, the novel weaves between perspectives (like many of the best short story collections) to coalesce in a moving work about grief and loss, family and love.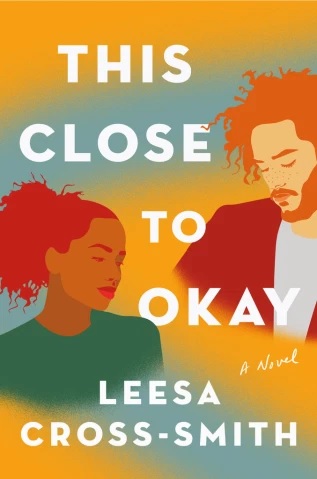 While Whiskey & Ribbons moves back and forth in time, the core of Cross-Smith's second novel, This Close to Okay (Grand Central, $27), is set during one long weekend. The novel promises the story of two strangers--a therapist and the man she pulls from the side of a bridge during a rainstorm--and looks like it will pack just as much punch as the stories that drew me into Cross-Smith's oeuvre to begin with. --Kerry McHugh, blogger at Entomology of a Bookworm

In this Issue...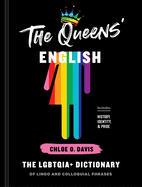 This beautifully illustrated dictionary of LGBTQIA+ words and phrases and their origins is informative, fun and indispensable.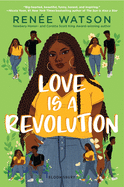 Nala Robertson is a 17-year-old Black teen who gets caught up in lies while trying to find love in this warm and hopeful story.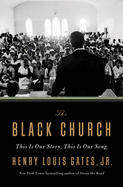 In this fascinating history, Henry Louis Gates Jr. explores the importance of the church in Black life in the United States.
Review by Subjects:
Fiction ⋅ Mystery & Thriller ⋅ Science Fiction & Fantasy ⋅ Social Science ⋅ Religion ⋅ Children's & Young Adult

From Fountain Bookstore
Upcoming Events
05/16/2021 - 10:00AM
Purchase of book from Fountain either in the book, ebook, or Libro.fm audiobook is required. Young Adult (or YA for short) is a very diverse and exciting genre. Our book club is subtitled Adults Who Read YA, so this group is open for those 18+ years old. Email the store to join and to get meeting directions. By attending you agree to our Code of Conduct: Our event provides a harassment-free experience for everyone, regardless of gender, gender identity and expression,...
Fountain of Evidence Book Club
05/17/2021 - 6:30PM
Purchase of book from Fountain either in paper, ebook, or audio is required. Fountain of Evidence features discussions on books in the popular true crime genre, but may occasionally read fiction based on true crimes. Ages 21+ only. Email the store to join and to get meeting directions. By attending you agree to our Code of Conduct: Our event provides a harassment-free experience for everyone, regardless of gender, gender identity and expression, age, sexual...
The Heart Remembers with Jan-Philipp Sendker
05/19/2021 - 2:00PM
Rooted in pathos and told in Sendker's signature gentle style, THE HEART REMEMBERS is, at its core, a novel about love's ability to unify us in the face of hardship. Written from the alternating perspectives of Julia's estranged son, an empathic 12-year-old named Ko Bo Bo, and her brother, U Ba, Ko Bo Bo's uncle and caretaker, THE HEART REMEMBERS delves into Julia's enigmatic past and the personal and political events that fractured her family. Hosted by the owner of Fountain Bookstore...
An Evening with Nick Bruel and the Chesterfield County Library Friends
05/20/2021 - 7:00PM
GET TICKETS HERE Join the Friends of the Chesterfield County Public Library on May 20 as they celebrate their 50th anniversary with a virtual visit from Nick Bruel, author of the Bad Kitty series. Bruel, a New York Times bestselling author and illustrator of both picture and chapter books, will highlight his soon-to-be-published Bedtime for Bad Kitty, a picture book for young children or anyone who has resisted bedtime with the same determined ferocity as Bad Kitty....
Spencer Coursen Presents The Safety Trap
05/20/2021 - 2:00PM
Threat management expert Spencer Coursen shares lessons learned from his decades of global experience as a combat veteran, supervisory special agent, and private security professional to help you avoid life's most common "safety traps" which often hide behind our own false sense of security — because sometimes feeling safe, is the most dangerous thing we do. Hosted by Fountain Bookstore owner Kelly Justice. Spencer Coursen is a nationally recognized threat management...
Book Candy
Drawing Literary Cartoons
"A New Yorker cartoonist explains how to draw literary cartoons." (via Open Culture)
---
Merriam-Webster offered "a guide to pluralizing foreign borrowings."
---
"The most enduring imposters in crime fiction and espionage" were showcased by CrimeReads.
---
"This Lord of the Rings LEGO display is the world's largest mini brick build," Mental Floss noted.
---
Author David F. Ross chose his "top 10 books about football [aka soccer]" for the Guardian.

Great Reads
Rediscover: Robert L. Herbert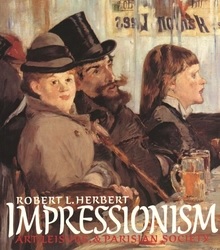 Robert L. Herbert, the "pioneering scholar of 19th-century art" who transformed the study of Impressionism, died on December 17 at the age of 91, the New York Times reported. Over the course of a teaching career lasting more than 60 years, Herbert curated numerous exhibitions and published books prolifically. They included studies on the work of artists like David, Seurat, Monet and Renoir, and his magnum opus was Impressionism: Art, Leisure and Parisian Society. Published by Yale University Press in 1988, it "interweaves sociology of class and gender relationships with close readings of canonical painting" and took Herbert 20 years to write. Immediately hailed as a landmark in the field, Impressionism "vaulted him into the ranks of exalted socially minded art historians."
Herbert spent 34 years at Yale before joining his wife, Eugenia Herbert, at Mount Holyoke College, where she was a history professor. He became the Andrew W. Mellon professor of humanities there, and both retired in 1997. He earned many honors throughout his career, including a Guggenheim fellowship in 1970-71 and the Distinguished Service Award from the College Art Association in 2008. In 1991, the French government awarded him the Legion of Honor. Impressionism is available from Yale University Press ($35).

The Writer's Life
Reading with... Janice P. Nimura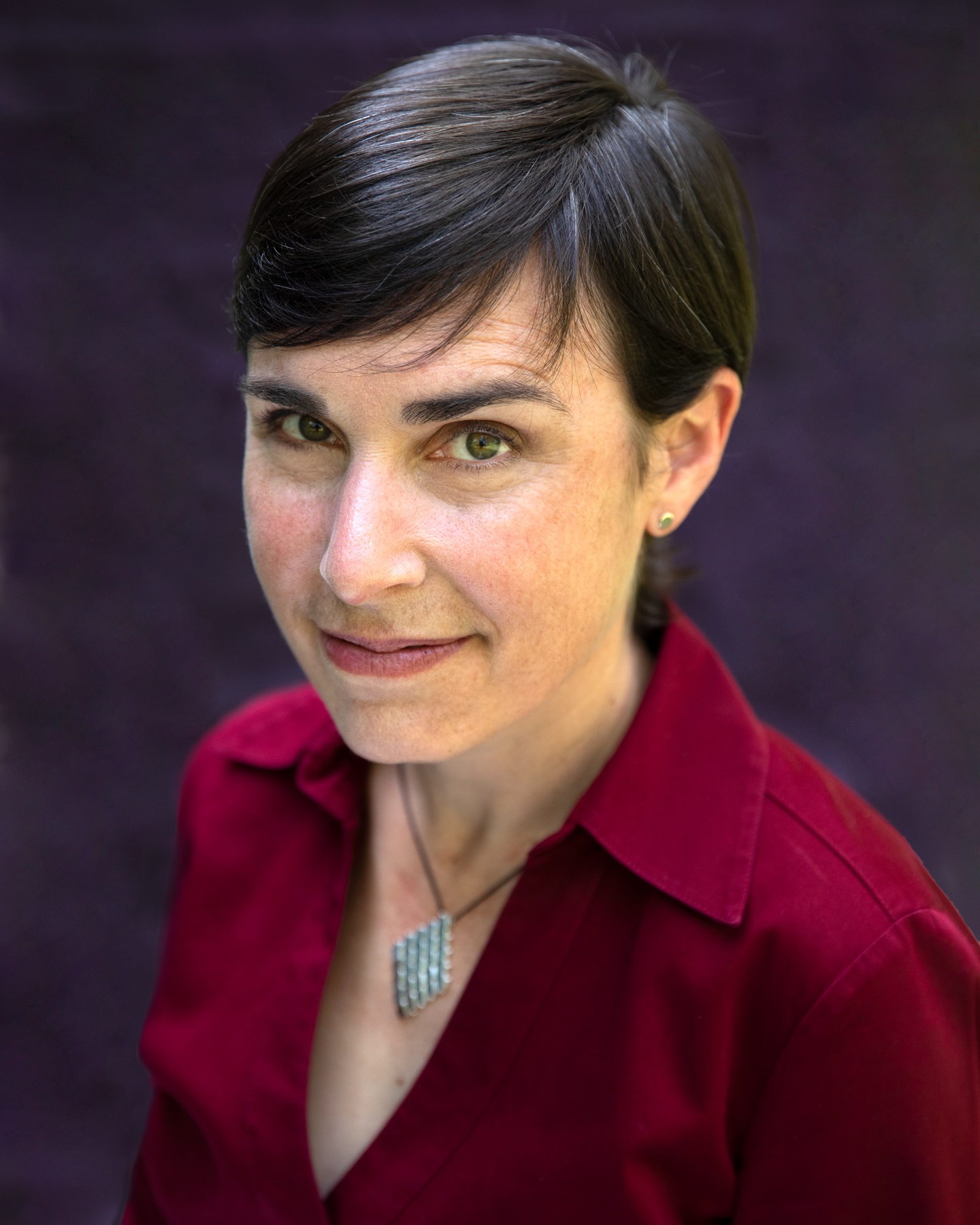 photo: Lucy Schaeffer
Janice P. Nimura is a historian living in New York City whose first book, Daughters of the Samurai: A Journey from East to West and Back, was one of the New York Times's top 50 nonfiction books of 2015. Nimura received a Public Scholar Award from the National Endowment of Humanities to support her research on The Doctors Blackwell: How Two Pioneering Sisters Brought Medicine to Women and Women to Medicine (W.W. Norton).
On your nightstand now:
Isabel Wilkerson's Caste, which feels like it might be the most important book of 2020. Saidiya Hartman's Wayward Lives, Beautiful Experiments, because I'm drawn to the place where archive and imagination intersect. Hilary Mantel's The Mirror and the Light, though I promised myself I'd re-read Wolf Hall and Bring Up the Bodies first. And Tana French's latest, The Searcher, but I'm saving that for when I really, really need it.
Favorite book when you were a child:
It's a little weird how much I adored Betty MacDonald's Mrs. Piggle-Wiggle books, since they're all about curing children's bad habits, but I was a serious rule-follower. Also, the four Mary Poppins books, so much darker and more ambiguous than Disney. I guess I had a thing for witchy women who understood how to let children figure things out. Oh, and can't leave out D'Aulaires' Greek Myths. I grew up without religion, but when I had something to pray for, I prayed to Athena. Sometimes Artemis.
Your top five authors:
I can't pick favorites--they change over time, like I do. But I love it when the authors who inspire me also inspire each other. Take a group like Helen Macdonald (Vesper Flights), Ed Yong (I Contain Multitudes), Merlin Sheldrake (Entangled Life), Robert Macfarlane (Underland) and Michael Pollan (How to Change Your Mind). They're all writing about different aspects of the natural world in elegant, mind-stretching ways, and they're all in conversation, in their writing and in real life. Same with Madeline Miller (Circe) and Emily Wilson (The Odyssey), illuminating classical antiquity via storytelling and translation.
Book you've faked reading:
Proust. I don't get the appeal, but I do love madeleines.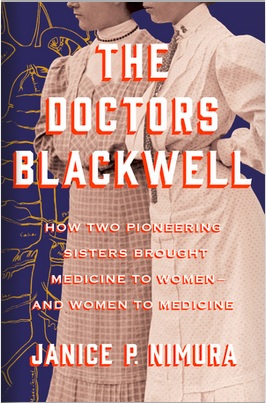 Book you're an evangelist for:
At the moment, Louise Aronson's Elderhood. Gen X is pivoting from raising children to caring for parents, and we're just beginning to confront our own gray hairs. Aronson is a brilliant and empathetic storyteller, a searing critic of the state of American healthcare and a persuasive advocate for a new way of thinking about age. She belongs in the pantheon of narrative medicine with Oliver Sacks, Atul Gawande, Victoria Sweet, Paul Kalanithi.
Book you've bought for the cover:
Sarah Perry's The Essex Serpent. No regrets there, gorgeous inside and out.
Book you hid from your parents:
Whatever I happened to be reading when it was time for bed. Rule-follower, remember? A flashlight under the covers was a major transgression.
Book that changed your life:
A Japanese Interior, a memoir by Alice Mabel Bacon, a New Haven schoolteacher who spent a year in Japan in 1888. I pulled it off a dusty shelf in the subterranean stacks of the New York Society Library, where it had probably stood untouched since it was published. Alice led me to her dearest friends--three Japanese girls sent to America for a decade in the 1870s--and their story became my first book, Daughters of the Samurai.
Favorite line from a book:
In the great green room…
Goodnight Moon was my first encounter with words as incantation. I can still hear the pauses for the page turns. Goodnight nobody. Goodnight mush. My pulse slows and my shoulders loosen.
Five books you'll never part with:
I hold on to the ones that are portals to worlds I want to be able to revisit at will: Philip Pullman's His Dark Materials, Ellis Peters's Brother Cadfael books, Dorothy Dunnett's Lymond Chronicles, Harry Potter, Laura Ingalls Wilder, Neil Gaiman, Erin Morgenstern. Otherwise, I'm constantly parting with books--I love having them all around me, but I also love putting them into new hands. What use is a book if no one ever reads it?
Book you most want to read again for the first time:
A Little Life by Hanya Yanagihara. That one cracked me open and let the light get in.
What you read when you're writing:
Fantasy, avidly, especially quests with satisfying endings. Researching and writing a biography can feel like a solitary, arduous journey. I love escaping into another world, and remembering that my own is hardly arduous--I don't have any actual monsters to slay. True confession: I'll take a galloping good yarn over High Culture most days. And sometimes--well, actually a lot of the time--I flip ahead to see how it ends.

Book Reviews
Fiction
Counterpoint, $26, hardcover, 304p., 9781640092341
Morrow, $27.99, hardcover, 336p., 9780063005631
Melville House, $17.99, paperback, 320p., 9781612198910
Scribner, $26, hardcover, 304p., 9781982142490
Mystery & Thriller
Flatiron Books, $27.99, hardcover, 384p., 9781250232427
St. Martin's Press, $27.99, hardcover, 352p., 9781250200280
Tor, $24.99, hardcover, 256p., 9781250174666
Science Fiction & Fantasy
Ace, $26, hardcover, 368p., 9780593099940
Social Science

Clarkson Potter, $22.50, hardcover, 336p., 9780593135006
Religion

Penguin Press, $30, hardcover, 304p., 9781984880338
Children's & Young Adult

Bloomsbury YA, $18.99, hardcover, 304p., ages 13-up, 9781547600601
Running Press Kids, $17.99, hardcover, 32p., ages 4-8, 9780762495221
---