From the Shelf
Boarding School Secrets
Though it's been years since I've stepped into a classroom, back-to-school season still brings with it a longing to mark the transition somehow; this year, for me, that's come in the form of boarding school novels.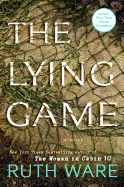 In The Lying Game (Scout Press/Gallery, $16.99), Ruth Ware (The Woman in Cabin 10) unravels the story of four women, fast friends at boarding school prior to their unexplained expulsion. The events leading up to that moment shape the lives of each woman, just as they also bind them together, seemingly for life--especially when a decomposing body is discovered near the school grounds in the present day.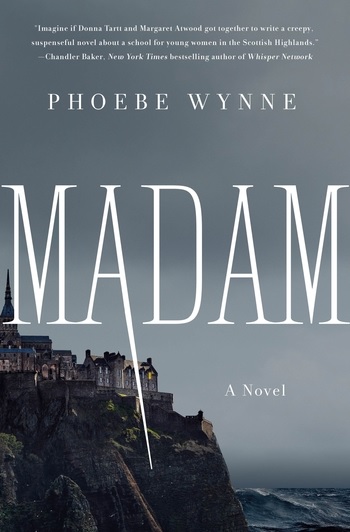 Secrets also swirl in Phoebe Wynn's haunting debut, Madam (St. Martin's, $17.99), though it's Miss Christie, the newest faculty member at the elite all-girls school on the Scotland coast, who's kept in the dark this time. The more she learns about the school, the more she realizes she's set herself--and her students--up for inescapable horrors that fly in the face of her feminist ideals.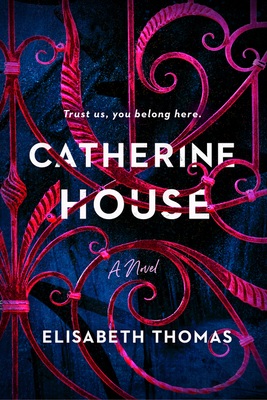 The students in Elizabeth Thomas's deliciously creepy Catherine House are older, invited to attend the eponymous school after high school; in exchange for a free education, students are asked to remain on campus, cut off from the outside world, for three years. It's exactly the kind of isolated setting that is rife for secrets-- exactly what new student Ines finds upon her arrival.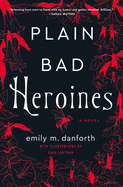 In her adult debut, Plain Bad Heroines (Morrow, $27.99), emily danforth uses the boarding school setting to great effect, probing questions of what is real and what is imagined in a meta novel about a cursed school and a group of actors making a movie about it. It's the queer gothic boarding school novel I didn't know I needed, a perfect transition from back-to-school reading to the spooky season that October brings. --Kerry McHugh, blogger at Entomology of a Bookworm

In this Issue...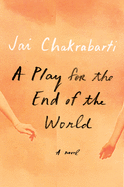 Jai Chakrabarti's transporting debut novel interweaves time, geographies and histories to give provenance to an unlikely romance.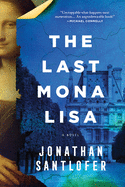 Based on actual events, this rollicking thriller finds a New Yorker traveling to Florence to read the long-lost journal of his great-grandfather, who was behind the 1911 theft of the Mona Lisa.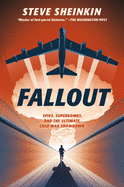 A riveting middle-grade chronicle of the events surrounding the Cuban Missile Crisis.
Review by Subjects:
Fiction ⋅ Mystery & Thriller ⋅ Science Fiction & Fantasy ⋅ Romance ⋅ Biography & Memoir ⋅ Humor ⋅ Children's & Young Adult

From Fountain Bookstore
Upcoming Events
09/25/2021 - 10:00AM
Purchase of book from Fountain either in the book, ebook, or Libro.fm audiobook is required. This book club discusses a wide variety of sci-fi and horror. This group is open for those 18+ years old. Email the store to join and to get online meeting directions. By attending you agree to our Code of Conduct: Our event provides a harassment-free experience for everyone, regardless of gender, gender identity and expression, age, sexual orientation, disability, physical...
The Matzah Ball Launch with Jean Meltzer and Debbie Macomber!
09/27/2021 - 6:00PM
Lovers of holidays and Rom-Coms unite! Jean and Debbie will be talking all things holiday love and celebrating the launch of Jean's Hanukkah rom-com, The Matzah Ball! About the Book: Oy! to the world Rachel Rubenstein-Goldblatt is a nice Jewish girl with a shameful secret: she loves Christmas. For a decade she's hidden her career as a Christmas romance novelist from her family. Her talent has made her a bestseller even as her chronic illness has always kept the kind of love...
Fountain Book Club Tonic - The Cure for the Common Book Club!
09/29/2021 - 6:30PM
Purchase of the book through Fountain is required- either in physical form, ebook, or Libro FM audiobook. The cure for the common book club!!!! This month's book club selection below. Email the store to join and to get meeting directions. By attending you agree to our Code of Conduct: Our event provides a harassment-free experience for everyone, regardless of gender, gender identity and expression, age, sexual orientation, disability, physical appearance, body size, race,...
Book Candy
Words About Nonsense
Merriam-Webster offered a "thoughtful guide to words about nonsense."
---
The New York Public Library shared book recommendations for "remembering 9/11 with kids & teens: 20 years later."
---
Open Culture featured Benedict Cumberbatch reading "the best cover letter ever written."
---
CrimeReads spoke with author Paul Vidich about "moral dilemmas and the allure of spy fiction."
---
Bookshelf shared photos of a "Nefertiti-inspired Egyptian bookcase."

Great Reads
Rediscover: Poetry After 9/11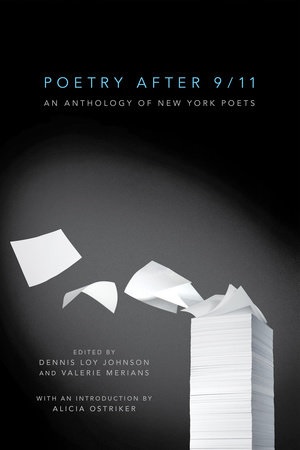 Twenty years ago, Dennis Johnson and Valerie Merians witnessed the destruction of the World Trade Center from the roof of their apartment in Hoboken, N.J. In the aftermath of the attack, poetry appeared all across New York City, from telephone poles and bus shelters to newspaper editorial pages. Johnson's book blog, MobyLives, was inundated with poetry submissions. He and Merians collected work from 45 poets as the first book of their new publishing venture: Melville House. "It certainly seemed a more New York response than President Bush's call for vengeance," Merians said. The success of Poetry After 9/11: An Anthology of New York Poets helped Melville House grow into the left-leaning literary powerhouse it is today.

The poems collected in Poetry After 9/11: An Anthology of New York Poets were all written in New York within a year of the September 11 attacks. It includes entries by Pulitzer Prize winner Stephen Dunn, Best American Poetry series editor David Lehman, National Book Award winner and New York State Poet Jean Valentine, poets laureate of Brooklyn and Queens, the first ever Nuyorican Slam-Poetry champion, plus a poem and introduction by National Book Award finalist Alicia Ostriker. It is available from Melville House ($14.95). --Tobias Mutter
The Writer's Life
Steve Sheinkin: Doing Homework for a Living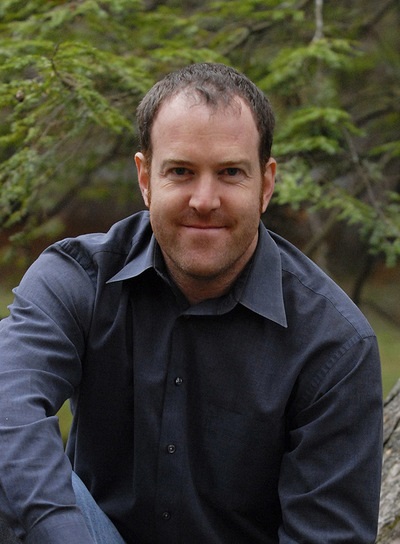 photo: Erica Miller
Steve Sheinkin writes fast-paced, cinematic nonfiction for young readers. His books include Born to Fly: The First Women's Air Race Across America; Bomb: The Race to Build--and Steal--the World's Most Dangerous Weapon, which was a 2012 National Book Award finalist and a Newbery Honor Book; and Fallout: Spies, Superbombs, and the Ultimate Cold War Showdown (reviewed below). Here, Sheinkin discusses with Shelf Awareness his love of writing nonfiction and how entertaining doing homework can be.
What has been your favorite time period to write about? Which time period have you not tackled yet but would like to?
The best thing about my job is that I get to skip around in time. If I had to pick a favorite, I'd say the Cold War, the setting for Fallout. You have this global showdown between rival powers during the golden age of spy vs. spy action--priceless elements for storytelling. Also, I lived through some of it. That definitely adds another layer for me. In terms of un-tackled time periods... I'd love to go further back, to colonial times, or maybe to the years right after the Revolution.
What is the easiest and hardest part about writing nonfiction for young readers?
You'd never know it from reading a textbook, but it's easy to find exciting true stories to tell. And the research, the nerdy detective work, is actually fun. Kids often accuse me of doing homework for a living, and I admit it. But the thing is, I get to pick the assignment, and that makes all the difference. The hardest part is figuring out how to work the needed background information into a story without killing the momentum.
Speaking of momentum, your books remind me of TV shows or movies--with details being presented over time, then culminating in a big reveal. How do you make it all flow so seamlessly?
Thanks, that's nice to hear. My brother and I grew up dreaming of being a famous brother movie-making team, and we even made a feature film in the 1990s, a political satire called A More Perfect Union (ignore any reviews you find online). I still use some of the screenwriting techniques from back then to help me structure my stories. I still write all my scene ideas on old-school index cards, using different-colored cards for the different storylines, and then build a storyboard on the wall, moving the cards around, adding some and cutting others, until the story starts to flow. It's like a puzzle, but you get to decide how it fits together. Once the storyboard works, I know the book can work.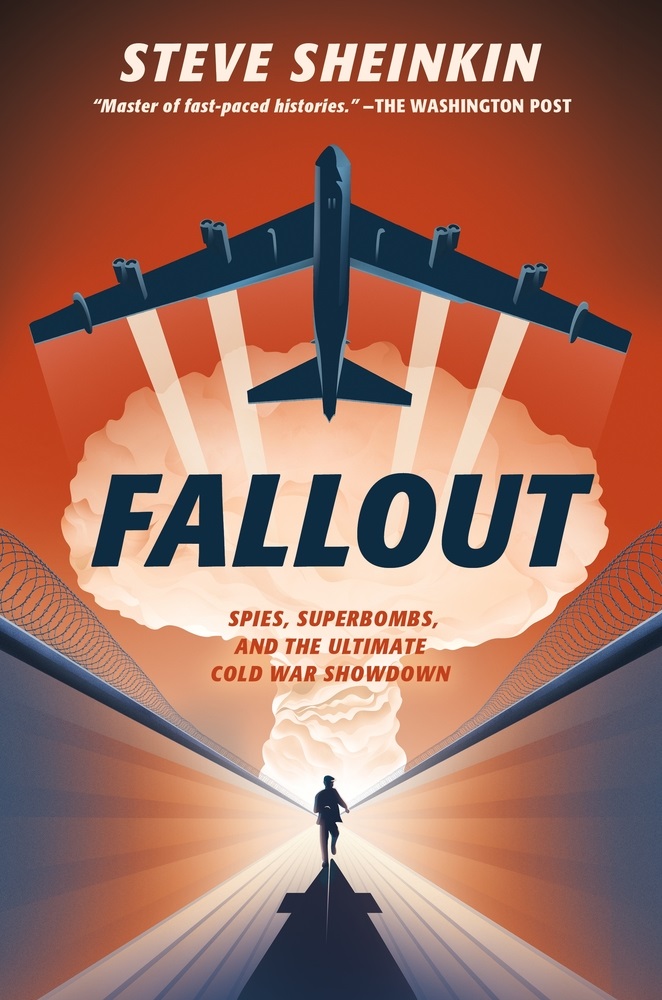 Did you know when you started working on Fallout that your focus would be the "brink of World War III"?
Yes, I knew I was headed in that direction. I've learned that with narrative nonfiction, you absolutely need to know your ending before you begin. You need to know what you're building toward and work backward from there to figure out a structure. In Bomb, the question was, "Can anyone really build this thing?" In Fallout, it's, "Will we really be crazy enough to use it?" So, the Cuban Missile Crisis is an obvious climax with all the elements of a global thriller, and the highest stakes imaginable.
You include so many stories from historical figures who, I think, most people have never even heard of, like Harry Seidel, who secretly moved people out of East Berlin. How did you find these stories?
Oh man, Harry Seidel. A world-class East German cyclist turned Berlin Wall escape tunneler--that's an entire movie right there! Finding stories like this is what makes my job so much fun. As I say when I visit schools, I always start with libraries and good old-fashioned books. Just find a nonfiction book on a subject you're interested in (in this case, the Berlin Wall), and take notes on the people and storylines that are most intriguing. Then you can start to narrow the search, to hunt for more details on those figures, using other books, online sources, newspaper archives, interviews--whatever it takes.
Is there a story that didn't make it into Fallout that you can share with us?
Picture a small wedding on a lawn in Florida, summer of 1959. After the ceremony, the young couple descends into a hole in the ground.The couple--Maria Rodriguez and Melvin Mininson--had won a contest held by a company called Bomb Shelters, Inc. The prize: a free honeymoon in Mexico, if the couple agreed to spend the first two weeks of their marriage in an underground concrete box. The company wanted to show that, with the right shelter, people could live in ease and comfort in the days following a massive hydrogen bomb attack. So, we have this great scene of the wedding, and this young couple descending into the ground--it's a reality show from hell!
Why do you think Fallout will resonate with today's readers, and what would you like them to take away from it?
First and foremost, I hope the book will be an exciting read. There's lots of action, lots of spies and science, superbombs and the space race and it all comes together in the most dangerous moment in all human history. I really believe true stories can be just as much fun to read as novels, and I'm trying to prove it. In terms of takeaways, my number-one goal is always to make readers curious. I hope they'll come away wanting to know more, inspired to dig deeper into whatever part of the story they found most compelling.
Finally, what's next for you?
Lots of exciting things in the works. I wrote a graphic novel adaptation of Bomb, and it's being illustrated by the amazing Nick Bertozz--I can't wait for people to see his art, and what it adds to the story. I've got another historical graphic novel script in the works, a story set in the 1850s, as well as my first picture book. And I'm plugging away on another narrative nonfiction project, focused on what I think is the most incredible escape story I've ever come across. --Lana Barnes, freelance reviewer and proofreader
Book Reviews
Fiction

Knopf, $27, hardcover, 304p., 9780525658924
Hanover Square Press, $27.99, hardcover, 304p., 9781335522535
Pegasus Books, $25.95, hardcover, 384p., 9781643137834
Flatiron Books, $27.99, hardcover, 336p., 9781250802569
Mystery & Thriller

Sourcebooks Landmark, $16.99, paperback, 400p., 9781728240763
World Noir, $27, hardcover, 208p., 9781609457198
Science Fiction & Fantasy
Atria, $27, hardcover, 336p., 9781982102548
Romance
Berkley, $7.99, mass market paperbound, 320p., 9780593334911
Biography & Memoir
Simon & Schuster, $26.99, hardcover, 336p., 9781982107703
Humor
Farrar, Straus and Giroux, $26, hardcover, 192p., 9780374603076
Children's & Young Adult

Roaring Brook Press, $19.99, hardcover, 352p., ages 10-up, 9781250149015
Crown Books for Young Readers, $16.99, hardcover, 352p., ages 10-up, 9780593379462
---